Intoductions to map markings:
Red colour stands for place where the plant is still known to grow in.

Blue colour stands for place where the species has died from.

Striped maps are here with species which are not too well known in Finland

?Guestion-marks? are in places where the species is said to grow in, but where there are no proofs of that it really grows there.


And just a few important orchid-areas in Finland: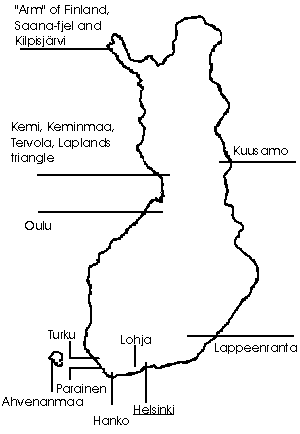 In this map, Lapland is about areas north from Kuusamo. There are hundreds of small islands between Ahvenanmaa and the mainland, and if this area is coloured, this usually means that the species grows in these islands.

We apologice that most of the maps are not too presise!