Chamorchis alpina, tunturiorho
C. alpina is one of the smallest of all European and Finnish orchids, in Finland only Hammarbya paludosa can compete with this plants in small size. Chamorchis has many thin, longish leaves and small inflorescense with few small, brown flowers. Chamorchis grows in clumbs and divides itself exceptionally often. IT has large tubers conpared to the size of the plant.

The plant is one of the rarest of all Finnish orchids, and it can only be found from Saana-fjel and other fjels in the "arm" of Finland. It is not actually threatened in here. It reguired bold fjels with lot of lime, and they are guite rae in Finland. It is more common in Alps and in Norway, where it is not even protected by law.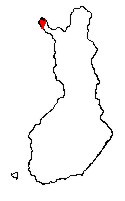 The plant flowers in July and August.
The orchid is protected in Finland.
Does anyone have a photo of this species?